Do Brooks Run Big or Small?
The Brooks brand is very popular with runners for good reason. But if you are looking to purchase Brooks shoes online, it can be challenging since you cannot try them first. You may therefore be reasonably asking the question: do Brooks run big, small or true to size?
We put together this quick Brooks shoes sizing guide to help you quickly get answers and on with your shoe shopping!
The one thing you really need to be aware of when buying Brooks is the unique approach the brand takes to width sizing. We address that below, but first let's answer the question you came here for:
Disclosure: This is a reader-supported site, which means we may earn a commission if you choose to purchase through the affiliate links on this page. Thank you!
Do Brooks Run Big or Small?
Brooks shoes generally do not run either big or small. Brooks typically run true to size. Most customers should order their usual size, but they should take note of the special approach Brooks applies when it comes to sizing feet for width.
You will find that Brooks shoes are relatively close in sizing to other name brand sizes. For example, if you usually wear a size 9 in Nikes (Nikes also run true to size), you can expect to fit in a Brooks size 9 also. Even so, Brooks shoes do use a slightly alternative style than other brands. This variance can make the shoe fit and feel different than many competitors. We address these particularities below.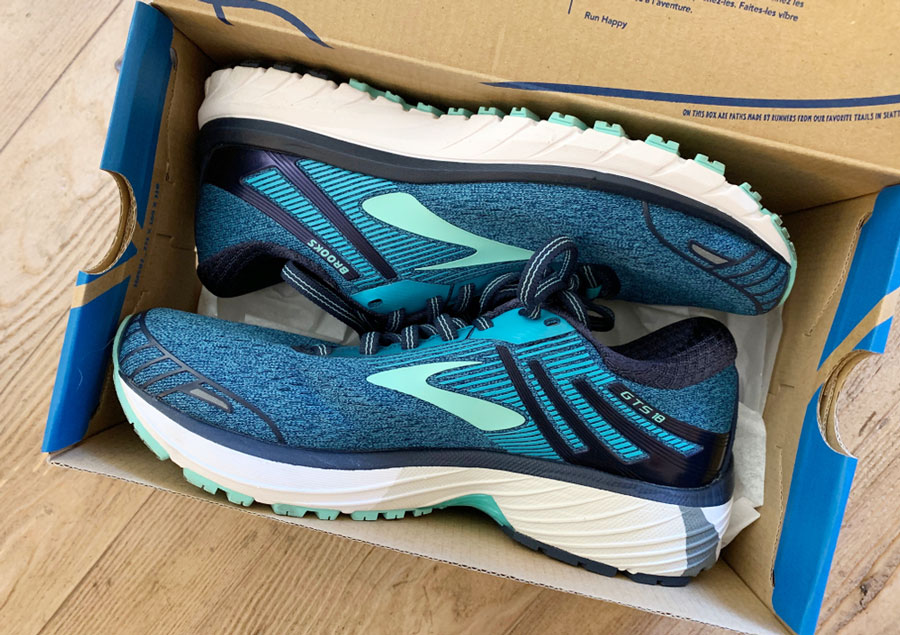 Other factors, such as orthotics, can also affect how a running shoe fits. So if you need special shoe inserts, you should consider sizing up to allow extra room. 
Brooks posts on their company page that many of their styles measure shorter than competitor brands. So it is best to size up when purchasing Brooks. In addition, if you are an active runner, you will most likely want to size up your shoe to allow a bit of movement and space for long distances. 
What Width Sizing Does Brooks Offer?
As with many other shoe brands, Brooks will have deviations to their styles that allow a more customizable fit. The question of "do Brooks run big or small?" is, therefore, just a little more complicated than the quick answer that Brooks run true to size.
The most significant deviation to consider is the unique way Brooks does width sizing. Here are the width variations to the Brooks line you will find: 
Narrow
Medium/Normal 
Wide
Extra Wide
If you don't know if you have narrow or wide feet, then you probably should feel safe ordering your normal size in the "Medium/Normal" width.
However, if you find that shoes sometimes feel too big or tight in terms of width, it's nice that Brooks offers these width sizing variations. Each differentiation will allow either a more snug fit or a more relaxed feel. As long as you have enough room in the toe box, the shoe size you choose should be proper to what you would wear with any other brand. 
If you are not sure what your foot width is, Brooks has an online guide to help you determine which option is best. 
What to Do if a Brooks Shoe Comes in Unisex Sizing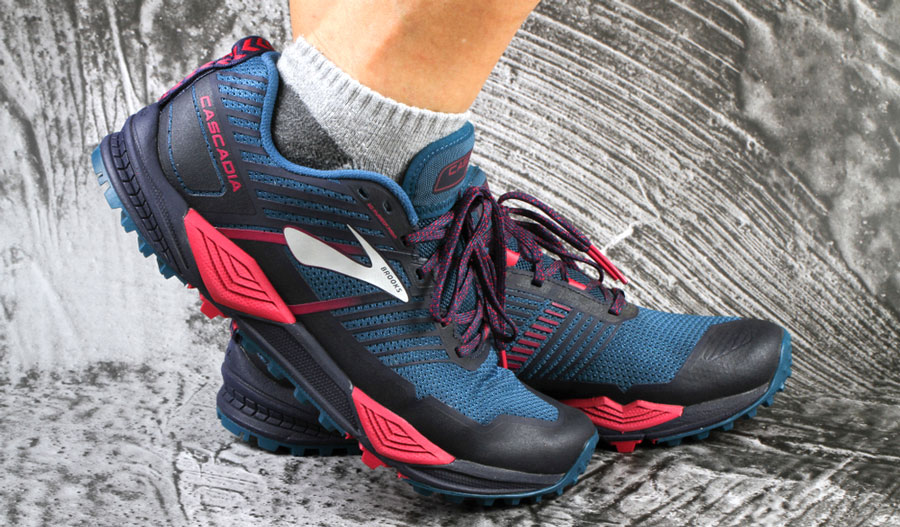 Brooks does offer some Unisex sizes for a couple of their product lines. These styles include the Hyperion Elite and some track and field selections. These choices use men's sizing as a guide, so if you ask, do Brooks run big in these choices for women, the answer is yes. 
If you are a woman and want to shop for a Brooks Unisex shoe, you will move down to 1.5 sizes to ensure a proper fit. 
Do Brooks run small for these Unisex sizes if you are male? No. Males can safely choose their regular shoe size when shopping Brooks Unisex sizing, and they should fit comfortably. 
Customer Feedback on Brooks Sizing
Before making any online purchase, you may want to research so you are sure of your choice. We have done the hard work for you and scoured the internet for all the information regarding this brand and the question: do Brooks run big or small? 
Customer reviews with Zappos range significantly, depending on the style of Brooks shoe in question. The feedback we have gathered shows that Brooks customers report between 63% to 93% of Brooks shoes fit true to size. 
When examining the sizing according to width, many Zappos customers chime in with their experiences. Those who feel Brooks shoes are true to width fall between 72% up to 95%, making the width more accurate of a fit than the overall sizing of the shoe.  
Brooks Return Policy 
If you are still anxious about purchasing Brooks online before trying them on, you can rest easy with their exceptional return policy. 
Brooks allows you to try your new shoes out for 90 days. If you are not satisfied with the fit or performance of your shoes at any time during this period, you can return them for free. In addition, if you have a pair of Brooks shoes that are unworn and still with the original packaging, you can return them up to 365 days from the purchase date. 
If you order through Amazon, it is easy to return them and select a different size. No matter how you purchase your new Brooks, you have coverage if they do not fit the way you want. 
Popular Brooks Shoe Models
If you're shopping for Brooks shoes and wondering what are the most popular current models, we suggest checking out these models:
Mens
Womens 
FAQs
Are Brooks Shoes Better For People With Wide Feet? 
Brooks is known for having many products that come in wide and extra wide widths to accommodate anyone with wide feet. This additional feature can help give you a more comfortable shoe that you can use at work or for training without issues. 
Is Brooks A Comparable Brand To Asics? 
Both Brooks and Asics are terrific shoe brands, but they will fit differently. Brooks has a wider toe box than Asics, providing a bit more wiggle room for your toes. Asics may seem a little tighter in the heel and midfoot due to their overall design. If you are a regular Asics customer, select a half-size larger in Brooks when purchasing new shoes. 
Are Brooks Shoes Just For Athletes? 
Brooks shoes are not just for athletes. The brand has several product lines to suit any need. From track and field to trail running or walking shoes, there is a pair that will be comfortable and supportive for anyone. In addition, they have terrific products ranging from size 5 right up to size 16, so you can find a pair that will support any activity.  
***
Although, as with any shoe brand, there will always be some reviews that will say Brooks runs small or runs big, our review of customer feedback and our own experience with wearing Brooks shoes shows that for most consumers Brooks runs true to size.
With that said, one particular thing to be aware of when buying Brooks is their unique width sizing. Because each person's foot is different, not everyone will know the width variances and when they should size up or down. 
From the available reviews we have found regarding fit and the information from Brooks, you will be best to select a half size larger than your casual shoe size to ensure you have enough room.
👉 Read Next:
Cover Image: kenary820 / Shutterstock